About Us
---
Laurelee Rubsch, DVM
I am a Louisville native, raised in St. Matthews. I attended St Francis High School. I have worked in a veterinary hospital since I was 14 years old. I volunteered in a small animal hospital in Louisville, KY until I could work part-time on weekends and summers through high school and college. I attended Denison University, then the University of Kentucky. After completing the pre-veterinary requirements, I was given early acceptance to Auburn University where I received my DVM degree. War Eagle!
I worked as a sm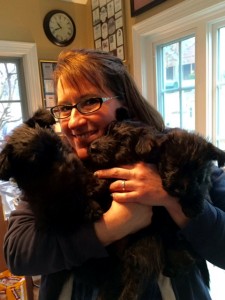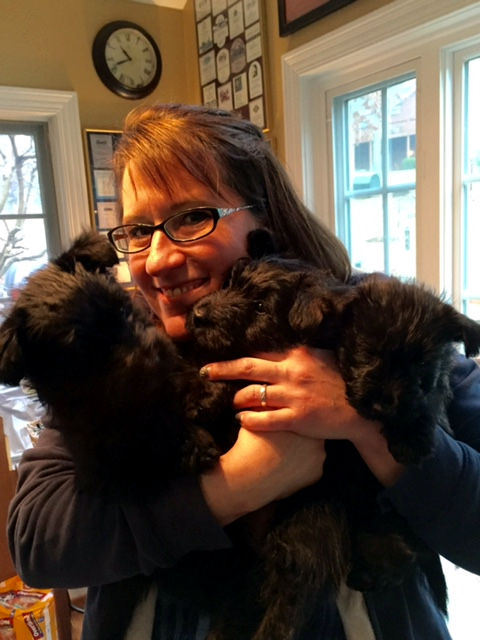 all animal associate in an AAHA accredited practice in Versailles, KY. While there, I also served for 3 years on the board of directors for the Woodford Humane Society. I moved back home to Louisville where I became an associate veterinarian at an AAHA accredited practice in Oldham County, KY. Mobile Veterinary Practice opened in 2010 seeing patients and clients in their home setting. I am currently a member of the American Veterinary Medical Association, the Kentucky Veterinary Medical Association and the Greater Louisville Veterinary Medical Association.
I married my high school sweetheart, Derik, who is a great support and my best friend. We are blessed to have a beautiful and outgoing daughter. The rest of the family includes various rescued animals including 3 cats- Delilah, Simon and Cheeto (3 legged), a guinea pig-Oreo, a non-releasable squirrel- Lenny, and a Puggle dog- Cindy Lou.
I enjoy my fresh water fish tank and rehabilitating sick, orphaned squirrels. I work alongside a local licensed wildlife rehabilitator at Second Chances Wildlife in Goshen KY to get all these squirrels released back into their woodland habitat. I enjoy biking and I am active in my local church, Northeast Christian Church. I regularly volunteer with Alley Cat Advocates and My Dog Eats First in Louisville, KY.
My favorite aspect of a mobile practice is the one-on-one time spent with my clients and patients in the comfort of their own home. I enjoy educating clients about veterinary medicine and following my patients through a lifetime of wellness. We learn, laugh and grow together.
---
Rita Windler
My husband and I are transplants and moved to the Louisville area in the fall of 2001.  I grew up in northwest Indiana and am a graduate of Purdue University.  My husband, Chris, and I both grew up in Indiana but met while living in Illinois.  We have been married for over 21 years and have lived in Illinois, New Jersey and Indiana before moving to Kentucky.  We have two boys that keep us busy.  Our oldest starts college in the fall and our youngest is in high school.  My family love animals and we currently have two dogs, Max, a lab/newfoundland mix (pictured with me) and Ozzy, a lab/golden mix.  We have four cats … Mel, Peggy (3 legged), Bill (3 legged) and George.
I have always loved animals and had worked with Dr. Rubsch and Michelle at an AAHA practice in Oldham County for many years.  It is a true joy to interact with the clients and their animals in their home setting with MVP.  It is a more relaxed setting for everyone and gives a greater opportunity to learn more about the client as well as their pets.
---
 Michelle Sledge, LVT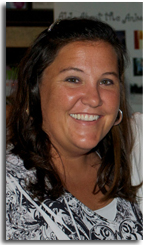 I have been a licensed veterinary technician since 2000. I started out as a technician in an emergency practice in Louisville, then worked with Dr. Rubsch for many years at an AAHA practice in Oldham County. I enjoy surgery, nursing care, and client education.
Since joining Dr. Rubsch, I have been given a new perspective of veterinary medicine which is very exciting. With the housecall practice, we have a closer relationship with our clients and patients. We are able to see the animals in their own environment, find behaviors and problems they may hide in a veterinary hospital and develop a true partnership of patient care. It's been a great change of pace!