About Us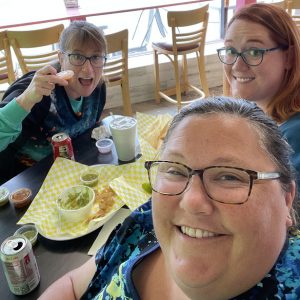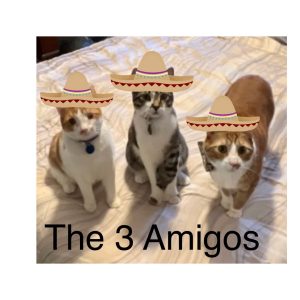 ---
Laurelee Rubsch, DVM
I am a Louisville native. I have worked in a veterinary hospital since I was 14 years old. I volunteered in a small animal hospital until I could work part-time on weekends and summers through high school and college. I attended Denison University, then the University of Kentucky. After completing the pre-veterinary requirements, I was given early acceptance to Auburn University where I received my DVM degree. War Eagle!
I worked as a sm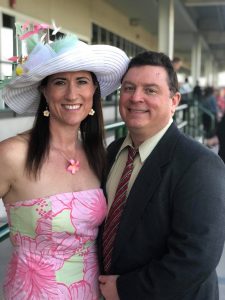 all animal associate in 2 AAHA accredited practices before opening Mobile Veterinary Practice in 2010 seeing patients and clients in their home setting. I am currently a member of the American Veterinary Medical Association, the Kentucky Veterinary Medical Association and the Greater Louisville Veterinary Medical Association.
I married my high school sweetheart, Derik. We are also blessed to have a daughter in college. The rest of the family includes 5 cats- Cheeto, Calvin, Daisy, Marvin and Ocho and 2 dogs, Cindy Lou and Penny.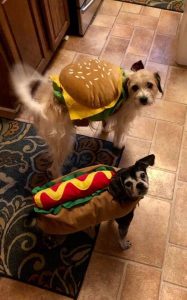 I help rehabilitate sick, orphaned squirrels.  I work alongside a local licensed wildlife rehabilitator at Second Chances Wildlife  to get all these squirrels released back into their woodland habitat. I have a passion for functional fitness and continue to strive to better myself for my family and practice. I help teach a women empowered self defense program at Gracie Jiu-Jitsu Louisville. I also love attending concerts and recently went on the Rockboat with Michelle.  My husband & I are active in my local church, Northeast Christian Church.
My favorite aspect of a mobile practice is the one-on-one time spent with my clients and patients in the comfort of their own home. I enjoy educating clients about veterinary medicine and following my patients through a lifetime of wellness. We learn, laugh and grow together.
---
Kristilee Williams
I am a real estate agent by trade and Dr Rubsch's sister. As the pandemic unfolded, she needed a little extra help as I have done so on and off through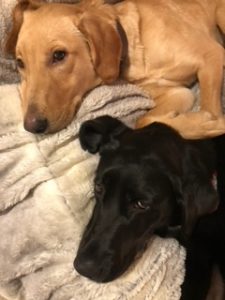 out her career with specific cases and on housecalls. I am now regularly helping part-time and love adding another skill set helping you with your beloved pets and getting to know each of your in the comfort of your own home. I am married with 2 children. I have 2 labs, Lucy and Clark and 2 cats, Finn and Mina (pictured here). In my free time I help teach at Gracie Jiu-Jitsu Louisville as well and also enjoy time with friends/family and cooking on the smoker/grill on our covered porch.
---
 Michelle Sledge, LVT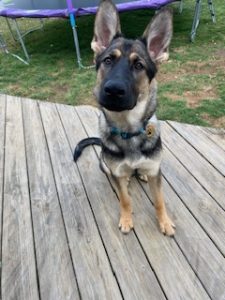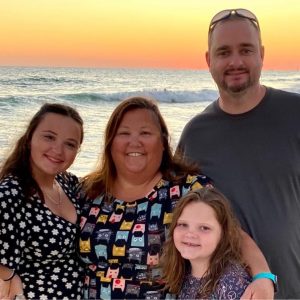 I am a Louisville native. I have been a licensed veterinary technician since 2000. I began as a technician in an emergency practice in Louisville, then worked with Dr. Rubsch for many years at an AAHA practice in Oldham County.  Since joining Dr. Rubsch in 2011, I have been given a new perspective of veterinary medicine which is very exciting. I enjoy our twice monthly surgery time and building relationships with our clients.  We are able to see the animals in their own environment, find behaviors and problems they may hide in a veterinary hospital and develop a true partnership of patient care. It's been a great change of pace!
I'm married and have 2 daughters.  I have a german shepherd named Kaos and a cat named Pudgy. Our family loves our trips to the beach and we enjoy scuba diving as well. I also attend concerts any chance possible and recently went on the Rockboat.